INVEST IN ART:  Original Art is one of the Best and oldest Investments. The richest people in the world all collect original art.  Art has been around for Thousands of years (as opposed to the stockmarket, which has been around for 200). With Stock Market and Real Estate risks, more people are looking to artwork as an investment. Buy Original Art from artist you like and Enjoy your Art - Don't keep it locked away like a stock certificate.


Click Here: MAZZ at JUPITER GALLERY ART AUCTION


BUY ORIGINAL ART:  add to your collection now.... you can buy from this website or go to the Auction

"It's a Beautiful Investment" & makes a great gift which will be cherished for years. To buy from this website; Click on 'Gallery 2'  or 'Gallery 1'.   Gallery 2 are the latest paintings.  His Original Oils sell out fast, The ones labeled "Sold" or "private collection" are not available. Choose artwork, email us with the painting name/date(s) and we'll reply back with the prices.  We accept Paypal, Money Orders and Personal checks.  We want to thank all our friends, customers & collectors.
email: info@artistgalleria.com  
Use the email above to write us for prices.
Commissioned Painting. You can commission the artist, Mazz for your own personal painting. Please email us with any requests, type of scene, size, etc. and we'll let you know the price(s). Thank you.

.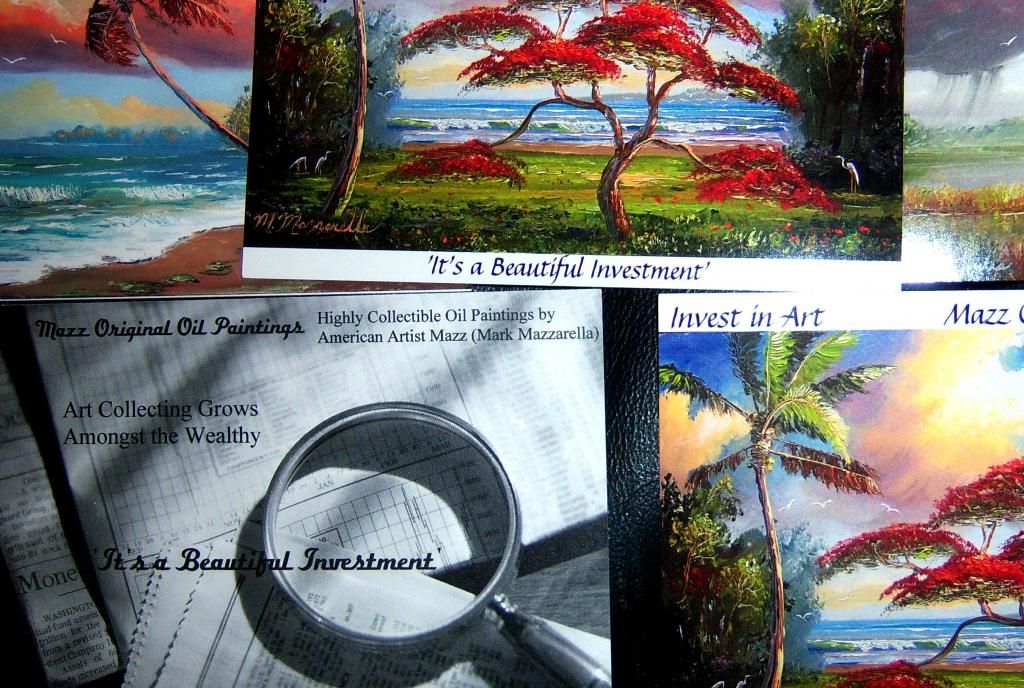 PURCHASE MUSEUM QUALITY ART PRINTS:
 
We now sell museum quality giclee fine art prints on premium quality fine art paper.  Choose a print by itself or have it framed in our large selection of frames.  We can also create high-definition, long-lasting, luxurious-looking canvas prints.

To View our Print Gallery,

go to: MazzArtPrints.com PURCHASE ART PRINTS HERE!

===============================

For Hundreds of Tropical Gifts including Clothing, Coffee Mugs, Stationary and Unique Items
  CLICK HERE TROPICAL GIFTS

------------------------------------------------------
Invest in Original Art by Mazz. Contact us at   Click Here to Email


Mailing List
Please sign up on our email list below and we'll send you out an email of any special offers or Auction listings.